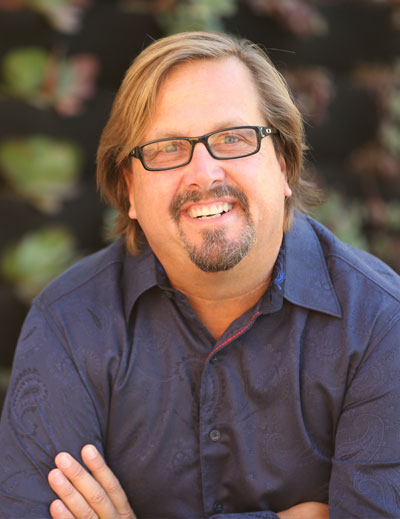 Michael Zislis,
Owner
Serial entrepreneur, restaurateur, hotelier and philanthropist, Michael Zislis has captivated consumers with his wide-ranging portfolio of well-loved and highly successful hotel and restaurant concepts.
It all started with a fascination for beer. Michael brewed his first beer for a school science experiment when he was 13 years old. By the time he was a student at USC, he was a master brewer. In the late 80's, Zislis opened his own brewery, one of the first in California, Manhattan Beach Brewing Company. Subsequently, he has helped open more than 140 breweries worldwide.
Michael launched his first full service restaurant concept - Rock'N Fish, a seafood and steak house in Manhattan Beach in 2000. In 2009, he opened a second Rock'N Fish restaurant at L.A. Live located in the heart of downtown Los Angeles.
Adding hotelier to his many titles, in 2004 Michael transformed an urban revitalization project in Manhattan Beach into the area's first and only luxury boutique hotel, Shade. The hotel has received many accolades, including a place on Condé Nast Traveler's Hot List, in addition to being the magazine's #6 reason to visit Los Angeles. Shade was also named one of the top 25 trendiest hotels in the U.S. by TripAdvisor. In October 2016, Michael expanded his hotel brand, opening the second Shade Hotel on the water's edge at King Harbor in Redondo Beach. This project is considered a cornerstone in the City of Redondo Beach's waterfront revitalization project and has already been awarded recognition as the best hotel in Redondo Beach by the media.
In 2011, Michael opened The Strand House, a highly acclaimed restaurant featuring farm fresh fine dining in an environment that is reminiscent of an elegant yet welcoming oceanfront beach house, complete with stunning ocean views. The Strand House is also home to the Culinary Masters Series, which is an ongoing series of dinners that welcomes celebrated chefs from around the world into the restaurant's kitchen for one night, bringing their signature cuisine to the South Bay.
Michael's latest endeavor, The Brews Hall is the first multi-concept brewery and food hall located in Torrance, CA. It features four food concepts including celebrity partnerships such as George Lopez's Chingon Kitchen, Colin Cowherd's The Herd, Chicken T.W.I.L. (The Way I Like It) and Rock'N Fish Grill. Going back to his brewing roots this concept also features two breweries, Buzzrock Brewing Co. and George Lopez Brewing Co. La Toco Cerveza that are served at all of the restaurants in his portfolio.
Michael's greatest passion lies in his philanthropic endeavors. Each year he enthusiastically helps raise significant funds and awareness for health, education and environmental causes and serves on the foundation board of Torrance Memorial Medical Center. He is an active supporter of causes and organizations such as Walk with Sally, Growing Great, and several education foundations.
"Success means nothing if it is not shared with others who are less fortunate," says Michael. "I am grateful that my successes have afforded me the opportunity to do so."